GDPR COMPLIANT SURVEY TOOL & PLATFORM
May 25, 2018 marked the most important event in the history of European data protection laws as the General Data Protection Regulation (GDPR) was brought into effect on this day. It is a regulation which protects and regulates the data of the European citizens. GDPR aims to give the control of personal data back to the users and to simplify the regulatory environment for international business.
Online surveys are one of the leading customer data collection methods. Now that GDPR survey compliance is a prerequisite, surveys also need to accommodate this change and so, online surveys need to guard the personal data of customers which can be achieved using an efficient, secure and compliant survey tool for GDPR enabled research.
How to set up GDPR compliant surveys with QuestionPro?
There are many online survey tools that are now turning GDPR compliant. But, QuestionPro is a secure GDPR compliant survey platform that helps you create compliant surveys in easy steps in accordacne with these regulations.
To start off with this GDPR compliant survey tool, you need to go to your QuestionPro Account>Organization>GDPR compliance. This is where you will enable the compliance.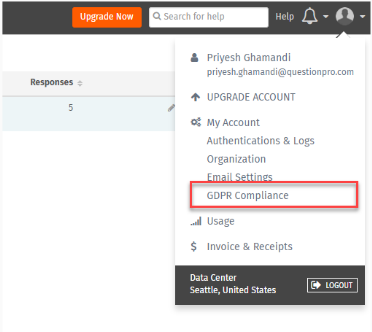 Once the compliance is enabled, the user needs to enter the information about the Data Protection Officer (DPA). DPA will be a single point of contact for all the data and privacy related problems in the organization.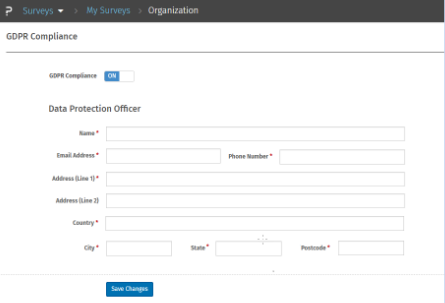 This compliant GDPR survey tool offers multilingual options and details of various GDPR policies like:
Data Retention Period
The utilization of data strictly for research
Refrain from the sale of obtained data
Individuals involved will never be contacted for any sales or marketing purposes
As per their choice, users may edit the content along with language in the policies they wish to implement.
A lead supervising authority has to be selected that would govern the data collected by the GDPR compliant survey tools. In our case, we have chosen Dutch - DPA as the lead supervisory authority to govern the data we collect. A list is provided from which users can select their DPA.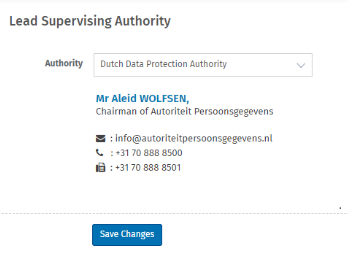 In cases where the users might want to set their own Lead Supervising Authority, here's what is to be done. They'll have to contact this authority in case of a data breach when we inform them about the same.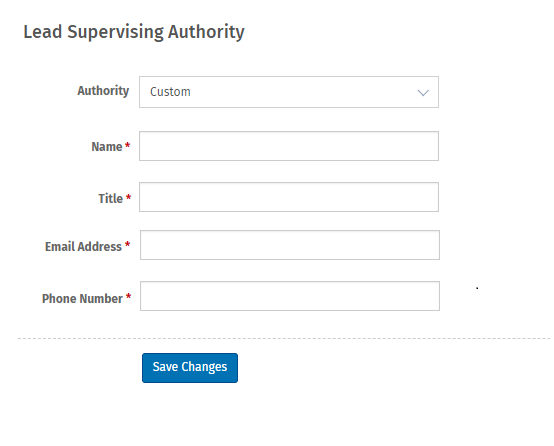 So, the survey footer will have a privacy and data security policy.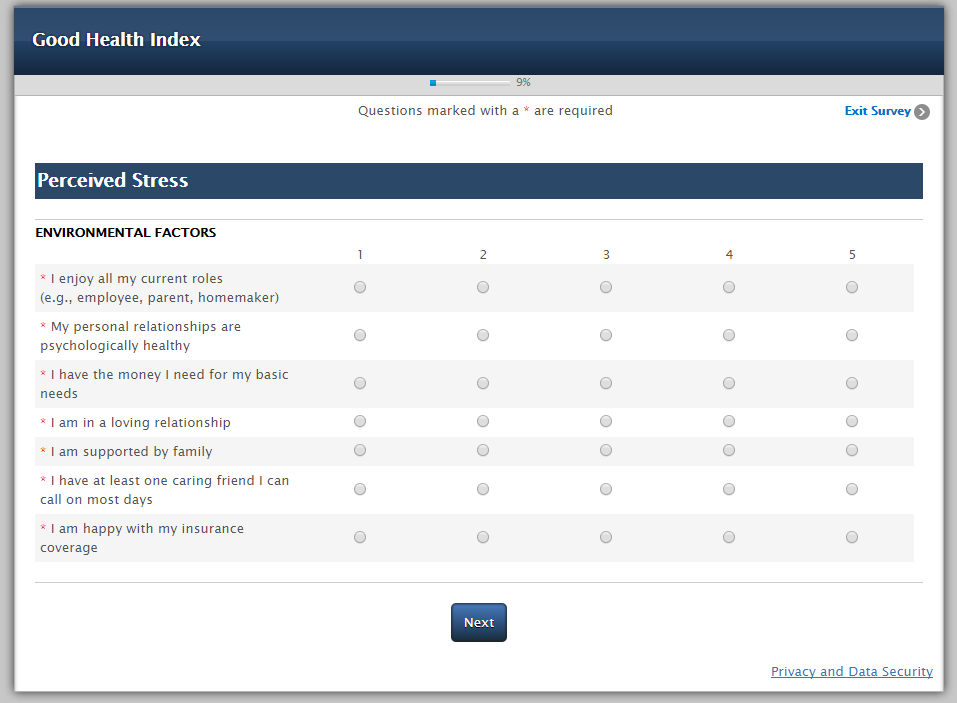 This link in the footer leads to a page which consists details such as policies, DPA, etc. Users have a right to be forgotten which means that they can request that their data be deleted. Out of the following, they can select the data that needs to be deleted for which they have to verify their email using double opt-in.
Individual Response
All responses
Completely Forget*
* QuestionPro will automatically remove all references to the user from its servers.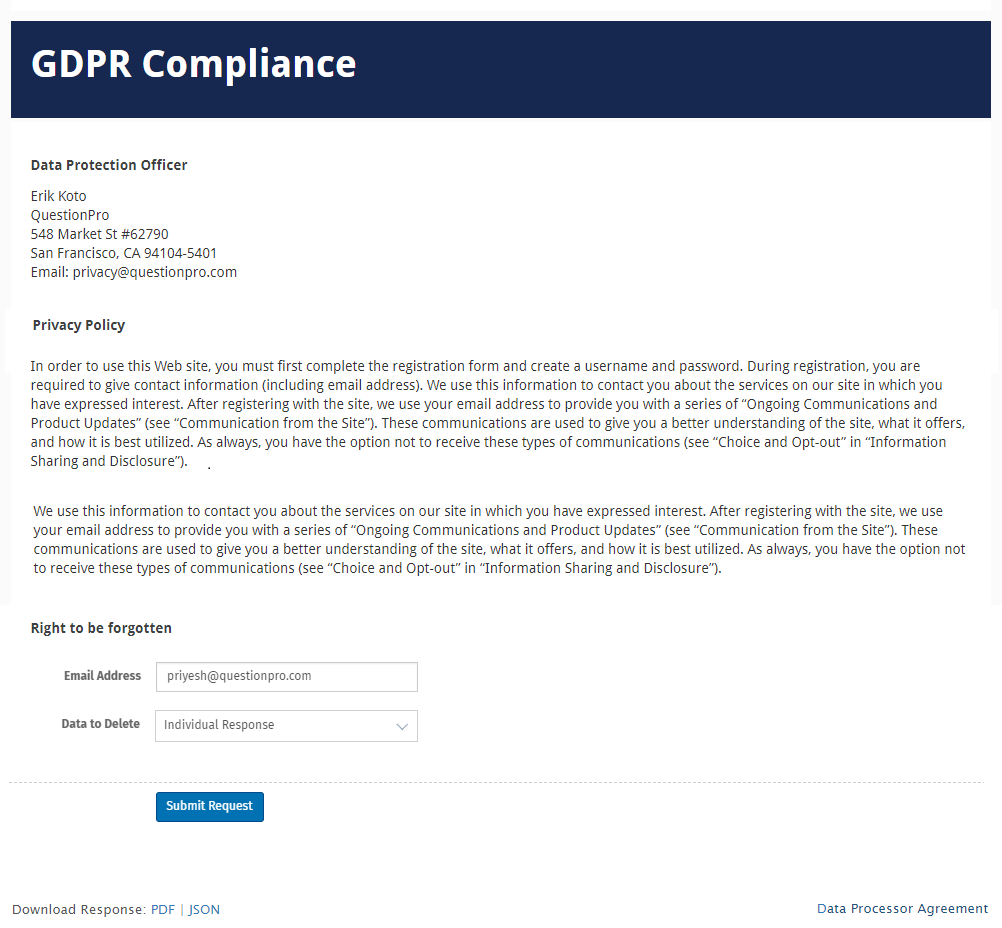 GDPR laws expect each organization to have their respective data retention rules. In case the users are by choice or out of choice wanting to cancel their QuestionPro account, they will be given a grace time of 30 days after which all their data will be deleted from our server.
GDPR is all about authorized data collection and any loopholes in that can create a ruckus for an organization. In case of infringements, heavy fines may have to be levied by these companies which can hugely impact the business due which every business owner should take special care and implement an efficient GDPR compliant survey tool and platform.